The majority of people who have both Facebook and Twitter accounts, spend more time on Facebook than Twitter. It is because people think that Twitter has gotten very limited functions and nothing more than that 140 characters of text. Some are not finding it that attractive compared to Facebook. It is true that Facebook has plenty of features and more than 1 billion users are there but Twitter has got something unique and simple. If you want to be more social by the same time you need a safer environment, then Twitter is a better choice. In Twitter if you look from outside, everything looks same but you got to learn few things before using it. That will help you to use Twitter effectively.
Facebook becomes more successful because of the clean interface. Facebook founder Mark Zuckerberg has got color blindness, so he can see only the blue and white clearly. That is why he designed everything on Facebook in white and blue. That has given a clutter free environment as well as a better readability to the users. Also by the time when Facebook was introduced, features on Facebook was not there on most of the social networks that is why Facebook quickly became famous and reached to many people.
All these features and functions were available on Twitter as well and it will be more fun and productive, if you use more Twitter and less Facebook. Let's see the features of Twitter that makes you to get addicted to it.
How to Use Twitter ?
Twitter concept is called as "Micro-Blogging" where you can share information with your friends within 140 characters. You can share links, pictures along with your Message as Tweet. Every information you share on Twitter is called a Tweet. Similar to Facebook Likes, Share and Comment features you have favorite, retweet, and reply options on Twitter respectively. Another unique concept of Twitter is Followers and Following. People who follow you are called "Followers" and people you follow are called "Following". The information you tweet will reach your followers and you will get the tweets from people you were following.
[youtube width="600″ height="344″]http://www.youtube.com/watch?v=J0xbjIE8cPM[/youtube]
Like personal messages in Facebook we have "Direct Messages" in Twitter. Other important features on Twitter are "Mentions" and "Hash tags". Mentions are nothing but the tagging feature on Facebook. While replying to a tweet or you want to mention someone on the tweet you can use this option. Hash tags are one of the unique feature introduced by Twitter. Using that you can search for a particular keyword on Twitter. This will help you to find some useful links and information about the keyword you search.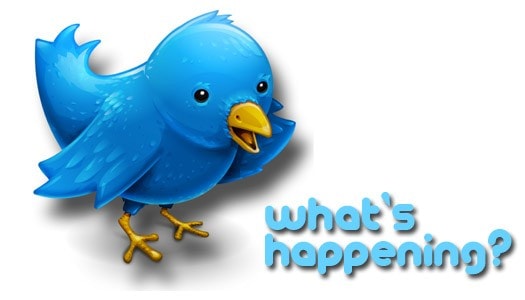 Another advantage of Twitter is, the personal information you provide is very less. So the security threats are very less on Twitter. As I said before Twitter makes you more social by its conversation feature on the wall. You can talk to any number of people right from your wall. You can see those conversations separately in the "Interactions" page of your account. If you need your conversations to be private you can use direct messages to chat. You can see trending topics all over the world on the left side panel on your wall. This will help you to know about the world happening instantly.
There are many applications available to use Twitter from your Desktop, Smartphones and Tablets. Also there are apps available to manage following and followers list of your accounts. Twitter is a complete social network which is more fun and powerful than any other social networks but understanding it takes some time, then it will become your best tool to communicate, knowledge resource and much more. So if your Twitter account is inactive, refresh it and start tweeting from today. Surely your followers count will increase automatically and you can feel the difference between Facebook and Twitter. Also don't forget to share your experience with us in the comment box.
Twitter Software for Desktop
One of my all time favorite twitter software is TweetDeck, there are some other software and apps available for Windows PC, Laptop, Mac OS X, Ubuntu, Linux paltforms, but tweet deck is the best that is available for maximum computer platforms and mobile devices as well. You can manage your Twitter account, friends, followers, tweets and conversations with a better user interface and design.
Thanks for reading and have a great day !