Twitter got new login page (home page) today that resembles Bing.com. The micro blogging giant has recently brought big change to twitter user profile design, layout and added few interesting features as well. Read more at New Twitter Design here. We do have an article for activating the new twitter using iOS or Android devices by updating its software.
[youtube width="600″ height="344″]http://www.youtube.com/watch?v=46l5qHJQv0Y[/youtube]

The image is continuously changing when we refresh the homepage and gives totally a new look to the twitter home and twitter login page. You will like it for sure, still it reminds us the bing.com which keeps on changing with quite stunning pictures. It was Flickr at first then slowly many giant services started to feature similar design to their homepage.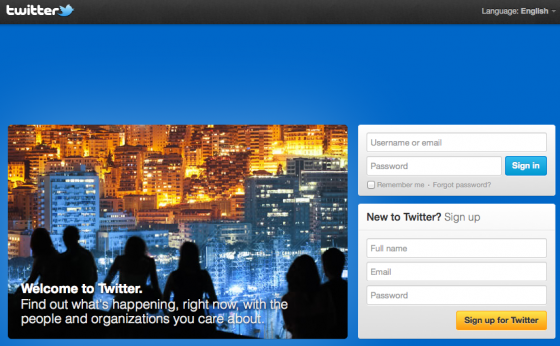 ——————
What do you think about this new design change for Twitter Homepage ? Do express your views in comments and share this post in Twitter and Facebook.