There are several Remote Desktop Apps available for Mac OS, but very few works super fast and helps us to get the job done. Remote Desktop applications are very useful in connecting with remote mac computers, windows computers, Linux computer, mobile devices, tablets to troubleshoot any problems, share and collaborate with colleagues and team mates, also to do a presentation.
It is used for various reasons, and it is all about sharing the desktop to one or multiple persons remotely via Internet or even in Intranet.
Corporates and Organizations use Remote Desktop Apps to effectively solve computer, software and any configuration problems.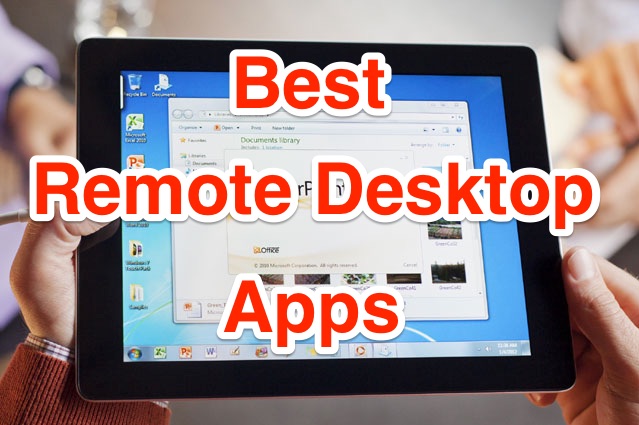 We hand picked few best remote desktop apps for mac, that will help you connect with remote computers to get or give assistance and do a lot more. Some are free remote desktop apps and some are paid and premium remote desktop apps for mac, windows, linux and mobile devices that we have on this list here. Download their trial versions and see how it works and meet your needs. Also don't forget to check our list of essential apps for new macbook if you have bought a mac recently and some mac productivity apps to make your work life easier.
Best Remote Desktop Apps for Mac OS X
All these remote desktop apps we have here requires a Broadband Internet Connection to work very well. Otherwise, you may encounter poor video quality of the remote screen, slow mouse cursor, delay in applications to open, even connection may get dropped frequently. It is recommended to make sure both the computers to have minimum of 1 mbps connection. Lets start with the first remote desktop app, which is from apple.
Apple Remote Desktop
This tools is very flexible and comes with native support to Mac OS X as it is from Apple. You can easily manage the mac computer within your network with this remote desktop utility. It is an $80 application from Apple that you can purchase it from Mac App Store. Copy and Install any mac applications remotely to another mac computers.
Encrypt network data when copying packages and files. Configure a Task Server to assist with package installations on offline computers. Take other mac computers for remote assistance and get full control of mac remotely.
Simply drag and drop files between remotely connected mac from your mac. Curtain-mode allows you to get some privacy by preventing the remote users from seeing what actions you are performing in their computer.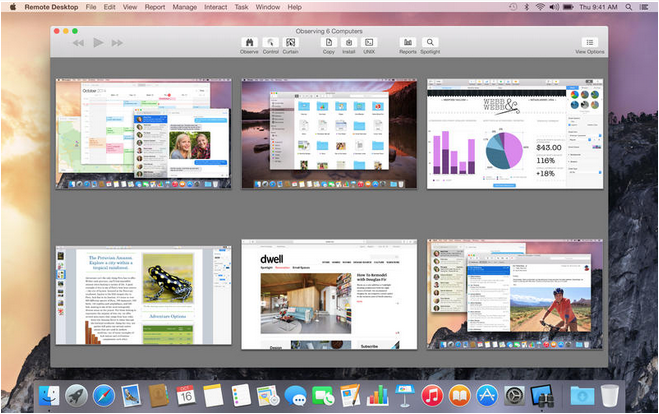 Apple Remote Desktop utility also allows you to connect and control Virtual Network Computing (VNC) enabled computers, such as Windows, Linux and Unix systems. Most of the linux distributions get VNC app by default, and if its not available, you can always download it from VNC website.
Remotely Administer the computer by performing various commands, remotely lock the screens, sleep, wake, restart and shutdown mac computers. You can also execute UNIX Shell Scripts remotely while connected using this remote desktop utility.
Spotlight Search is very well accessible, that allows you to search the remote computer in seconds. Gather all software, hardware reports about the remote mac to analyze and identify problem better.
You can also use the Automator App built-in OS X with this powerful tool. Create workflows and do a powerful system administration.
Price: $79.99
Download: Apple Remote Desktop from Mac App Store