Apple Mac is the best machine when we talk about Productivity. Virtualization (Virtual Machine Applications) allows us to connect and solve many problems faced by Mac OS users. Apple and Microsoft may be two huge competitors in business world, but they never forget to integrate their two different platforms with Apps and Software's. OS X is an excellent software but users who have introduced to Windows will find hard time initially when they start using a Mac computer.
Adobe Photoshop, Microsoft Office and many Windows specific applications are the main reason that people hesitate to switch completely to OS X platform.
Also Read, How to Create mac OS High Sierra 10.13 USB Bootable Disk?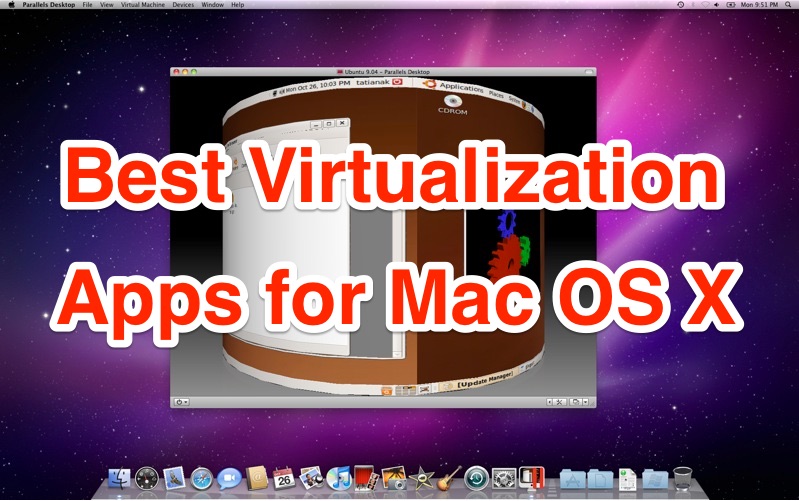 Virtualization allows you to run Windows and Linux inside Mac computer. When you choose premium apps for virtualization, they allow you to get remote access feature, for accessing the Windows and Linux OS installed in mac to be accessed outside the network using your iPhone, iPad, Android and other mobile devices.
Bought a new Mac computer? Download these Essential Mac Apps for your new iMac or Macbook. Also Check out these Best Free Mail Apps for Mac OS X if you are bored of default Apple Mail App.
Virtual Machine Apps for Mac
Install and Run Windows Software's, Games inside Mac OS X. Run any Apps and Software's without resource limitation as you can manually configure the RAM, Processor etc.,
Access your Laptop or Desktop hardware's (USB, CD/DVD Drive, Lan Adapters, Sound Drivers etc.,) inside Virtual OS (Windows/Linux).
Switch between PC to Mac easily.
All Linux flavors are supported by Virtual Machine Apps, so you can run Windows, Linux and Chromium OS and play with all the Apps available to those Operating System's.
Macbook Pro, iMac and Mac mini now a days comes with powerful Processor, RAM and GPU. You can allocate manually how much each virtual operating system should use and you can increase the storage space and other specification whenever you wanted.
Run Software's and Apps in Full screen.
There are very few virtualization apps are available for Mac. Lets start it with a Free App as the first one.
Virtualbox for Mac
It is a very popular Virtualization available for Windows for long time. Windows users who wanted to run linux (ubuntu, debian, cent os) inside their Windows prefer Virtualbox for several reasons. Its Free, supports plenty of linux distributions and gives more control over installed virtual operating systems. You can install Windows NT 4.0, Windows 2000, Windows XP, Windows Server 2003, Windows Vista, Windows 7 and Windows 8. When it comes to linux, it supports all the linux distributions to be run inside Mac OS X. Solaris, OpenSolaris, OS/2 and OpenBSD and most of the Unix flavors are supported by Virtualbox.
As a free app, it is decent and does excellent job to let you run Windows and other OS's inside your Mac. As it is continuously under development and being an open source software it is the best alternative for paid virtual machine applications available for mac.
Pricing: Free
Availability: Mac OS X, Windows
Download: Virtualbox for Mac