I Hate Facebook Timeline, how do i switch back becomes trending after many dont like and want to be forced by Facebook. Recently, they did the same to pages and auto migrated all existing facebook pages to new timeline design on March 31st, 2012. Facebook Timeline has plenty of features, still there are some issues facebook still needs to address. No body likes to be forced and use certain service. Facebook the platform used by millions of users across the globe, worlds no 1 social networking site is not an exception for it, and people started to quit facebook for various reasons, and the timeline is in the list too. Facebook has introduced this timeline to let people store more info from the date they born. Pictures, Videos, Favorite website links can be uploaded to any date when you use the timeline. That is one good feature addition still its scary when we think about the Privacy.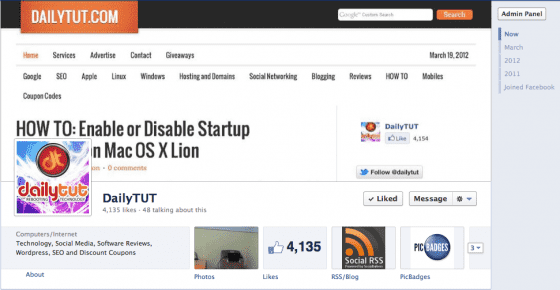 Lets see the possible reasons that people dont like facebook timeline and like to rollback or need another way to get old facebook design. If you like to get rid off the timeline, we got a temporary solution to fix this and get old facebook back on Firefox and facebook timeline remove for chrome.
Facebook Timeline Forced
That is not fair when there are humans who like choices in everything, and facebook can never be an exception. You cannot force the users to stick to the new design every few months once. Facebook has surprised its users continuously by bringing design changes before users get familiar to it. The refresh in design should not bring totally a new User Interface and tons of changes to it. It is not possible for every one to understand when the platform is used by millions of beginner level internet users. Facebook Timeline forced to its users without a choice.
Facebook Timeline is Slow
People are not accessing from free WiFi provided in Facebook Headquarters. Unfortunately, they got to use it from their home and that to costs money the bandwidth they use every month. Internet is not free and unlimited everywhere. Facebook Timeline takes some extra seconds to load, than the old facebook page. There are millions still using 256 kbps and 512 kbps internet speed to surf the web, and facebook timeline takes more time to load. Sometimes, they get errors while loading and the page not getting loaded fully. There comes the irritation part. This is one main reason that people also like to have an option to switch to the old one if needed.
Managing Past Facebook Updates
Search feature is not that user friendly and not easy one to do with Facebook Timeline. If you want to search for a specific update from bunch of updates  you have done in a day as a frequent facebook user, then you got to spend more hours in searching. The ajax page loading takes even more time if your internet speed is below 512 kbps. Another important thing is, Limiting your audience to past posts. which does the opposite of what it reads.
Timeline for Pages
Facebook Timeline for Pages force implemented to all the facebook pages, and that removes the Landing pages, that helped many Internet Marketers and Brands to get more fans by highlighting their recent products, features and so on. The social networking giant should consider bringing an option to switch between timeline and old facebook design.
If you feel that we have missed some more points, please do leave them in the comment below. You may also read Manage Facebook Timeline Effectively, to understand and use facebook timeline better and get familiar with it. Thanks for reading and you may share this post now.