We frequently bring you the best accessories for your computers, tablets and mobile phones to enhance the user experience. We hand picked few Best iPad Pro 10.5 Accessories to boost your productivity. Apple iPad Pro 10.5 released recently started to get some interesting accessories to enhance the user experince and become more powerful than its previous 9.7 inch model. Popular Youtuber's and Tech Reviewer's across the globe are appreciating the thin bezel and its powerful hardware specification like never before.
Another Interesting Read, Best iPad Pro 9.7 and 12.9 Inch Accessories for Productivity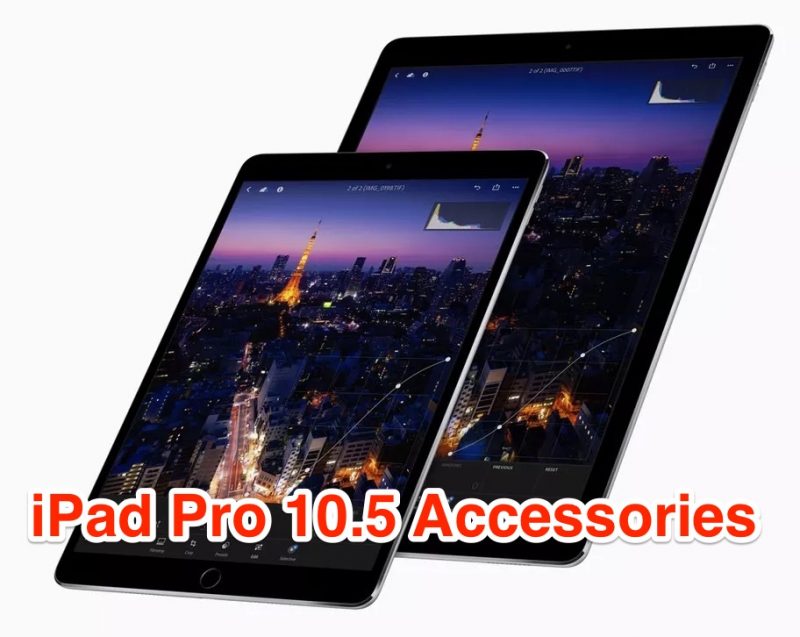 Price: $662.45 and above
Buy Now: Apple iPad Pro 10.5 inch from Amazon
When we thought that Apple iPad seems super boring, Apple once again changed the game by releasing iPad Pro 10.5 inch model.
It may look like a regular iPad, but this time, it is one game changing device released by Apple. You would have got all the hardware specification details by now, from Youtube Videos, Reviews and from Apple website itself. So, i am not going to take your time by making you read about ProMotion Display, 4GB RAM and A10X Fusion Chip powering the all new iPad Pro 10.5 inch.
Another Interesting Read,
Best iPad Pro 10.5 Accessories
"Apple is a company which makes accessories as their main products to match with iPhone, iPad and Mac computers". This was a popular statement in twitter, when apple has announced Macbook Pro in late 2017 . It came with just two USB Type-C Connector. Being a Pro model, we expected more ports and connectivity in MBP as it is widely used by Photographers, Video Editors and professionals.
iPad Pro 10.5 inch has got huge applause by gadget reviewers and tech experts. When apple demonstrated iPad Pro 10.5 running iOS 11, it gave a strong reason to consider buying an iPad once again.
We hand picked few Best iPad Pro 10.5 accessories for you, to boost your productivity. People normally use iPad at their work desk, watching movies, playing games and apps that uses the big display very well. Let's see the list of iPad Pro 10.5 accessories without any further delay.
Apple Pencil & Smart Keyboard
There are very few accessories that apple has created and they are super popular. Apple iPad and iPad Pro buyers normally buy these two popular apple accessories and some prefer to use third party accessories due to its apple style super premium pricing. Yes, i am talking about Apple Pencil and Apple Smart Keyboard for iPhone Pro 10.5 inch.
Apple Pencil is an amazing accessory for iPad Pro, and it is the main reason people go for iPad Pro than regular iPad models.
In iPad Pro 10.5 inch and 12.9 inch released this year, apple has added 120 Hz display and reduced the pencil latency to 20 ms. That has changed the writing experience on iPad Pro so Real.
Price: $99.00
Buy Now: Apple Pencil from Apple Store
You can also get some Discounts on Apple Pencil and its Accessories like Covers, Cases and Holders at Amazon Store. Click on the following link to browse the accessories available.
Buy Now: Apple Pencil from Amazon Store
Apple Smart Keyboard
Apple has reinvented the Smart Keyboard once again with the release of iPad Pro 10.5 inch. You can buy the all new smart keyboard that works just like previous smart keyboards on 9.7 inch and 12.9 inch models. Snap it in with the smart connector and your keyboard is ready without any need for charging it separately.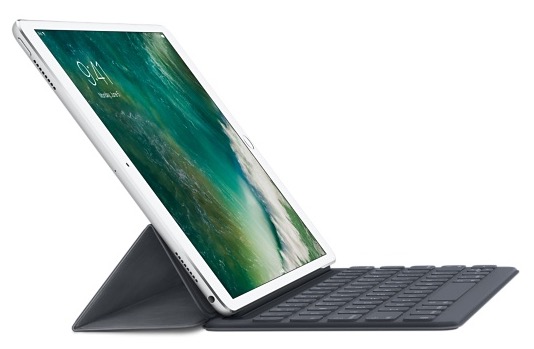 It is a full size keyboard with perfect spacing, just like the mac keyboard that sits on your desk. This smart keyboard also protects your iPad screen area by covering it fully. However, it is recommended that you consider some sleeve for rear and corner protection as well. You may also check out the next recommendation, that protects your iPad Pro rear, when you have this Smart Keyboard ON.
Price: $145.00 and above
Buy Now: Apple Smart Keyboard for iPad Pro 10.5 from Apple
Khomo iPad Pro 10.5 Cover with Pencil Holder
This is a sturdy and perfect combo with your Apple Smart Keyboard case. I feel that the expensive Smart Keyboard case from Apple isn't doing the job completely, and looks kind of half baked when it comes to protection of the device. Khomo noticed the incompleteness and created a perfect rear cover for iPad Pro 10.5 inch with Apple Pencil Holder.
When i first bought Apple iPad Pro with Apple Pencil, the struggle i had for few days is to protect the Apple Pencil from being lost. Khomo is definitely the case for me that protects the iPad Pro rear from scratches, keeps it clean and holds the pencil as well. Cheap and best alternative cover for iPad Pro 10.5 inch.
Price: $18.95 and above
Buy Now: Khomo iPad Pro 10.5 inch case with Pencil Holder
Logitech iPad Pro 10.5 Slim Combo Case
It is impossible to forget Logitech when it comes to Keyboard case and cover. Logitech is very popular among iPad owners since first generation released by Apple. Starting from bluetooth keyboard case now Logitech has Smart Connector keyboard for iPad Pro 9.7 inch, 12.9 inch and 10.5 inch model as well. This slim combo case comes with smart connector compatibility, backlit keyboard and Apple Pencil holder at the top as you can see in the picture.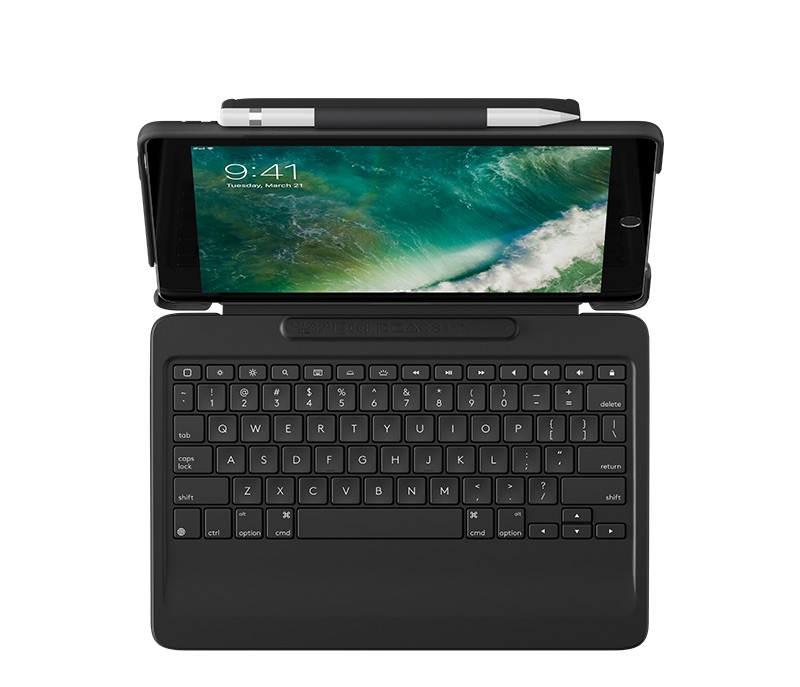 You can order one for your iPad Pro 10.5 inch directly from Logitech website. You can choose between two colors, Classical Blue and Black. If you have above average hand size, then you may find it difficult to type in this keyboard. For better comfort, i would recommend you to consider Apple's Smart Keyboard.
Gives you perfect angle for watching movies, youtube and for typing it with the keyboard as well. Proper cut outs for Audio connector, lightning port and speakers as well.
Price: $129.99 and $149.99 (Free Shipping)
Buy Now: Logitech Slim Combo Case for iPad Pro 10.5
Apple Lightning to USB 3 Camera Adapter
This is a must have accessory, if you are a photographer or a person who travel a lot and love taking photos and videos. This adapter from apple, lets you transfer photos and videos that you have taken on your camera to iPad Pro. Simply connect the lightning to USB 3 Camera Adapter and your upad pro automatically opens the Photos App to initiate the transfer. Select the photos and videos you like to transfer and iOS helps you organize them easily.
You can buy this accessory directly from Apple website or pick up one from nearest apple store. This amazing adapter works on all lightning connector enabled devices, including iPhone and iPad.
Price: $39.00
Buy Now: Lightning to USB 3 Camera Adapter
iPad Tablet Holder Stand
There are many premium iPad Stand holders available. You can still find a perfect, high quality alumnium made stands for making your iPad sit perfectly on your Desk. If you have a Mac keyboard or third party multi device connecting keyboard, then this stands will suit you perfectly. Also for watching movies and videos on youtube.
This stand also suitable for holding your iPhone Plus models and Android Tablets as well. You may also check out similar stands here on amazon.com before making your purchase.
Price: $18.99 and above
Buy Now: Lamicall iPad Pro Desk Stand
Flexible Mount for iPad Pro 10.5 inch
This clamp style Mounts are very flexible and you can fix your iPad Pro and even smaller devices for excellent viewing experience. You can mount your iPad or iPhone Plus models on your Work Desk, Bed, Tables and in Kitchen as well. There are plenty of Flexible iPad Mount stands available on Amazon.com.
AboveTEK iPad mount stand has got best ratings and reviews from existing buyers. There are cheap alternatives, but i personally recommend this premium Mount for your Super premium iPad Pro device. Build quality is excellent
Price: $39.00
Buy Now: Flexible Mount for iPad Models
There are more iPad Pro 10.5 inch accessories going to come in few more months. We will be hand picking those useful accessories to you in our upcoming blog posts. To stay updated, all you have to do is, follow our Facebook or Twitter page. We believe you have found our Best iPad Pro 10.5 inch accessories list useful and bought few to boost your productivity.
Feel free to share this post with your friends and followers. Have a wonderful productive day.
You may also like to Read,