We frequently bring you the best accessories for your computers, tablets and mobile phones to enhance the user experience. We hand picked few Best iPad Pro 10.5 Accessories to boost your productivity. Apple iPad Pro 10.5 released recently started to get some interesting accessories to enhance the user experince and become more powerful than its previous 9.7 inch model. Popular Youtuber's and Tech Reviewer's across the globe are appreciating the thin bezel and its powerful hardware specification like never before.
Another Interesting Read, Best iPad Pro 9.7 and 12.9 Inch Accessories for Productivity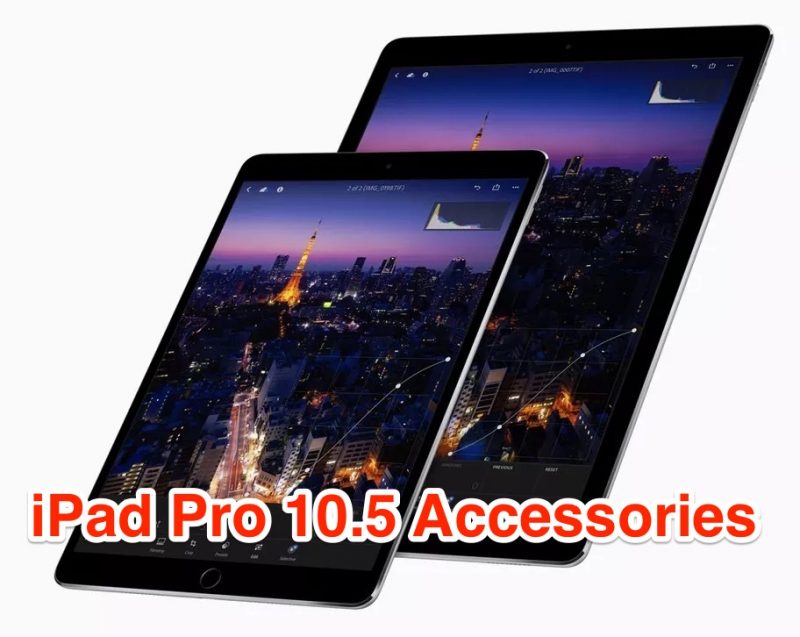 Price: $662.45 and above
Buy Now: Apple iPad Pro 10.5 inch from Amazon
When we thought that Apple iPad seems super boring, Apple once again changed the game by releasing iPad Pro 10.5 inch model.
It may look like a regular iPad, but this time, it is one game changing device released by Apple. You would have got all the hardware specification details by now, from Youtube Videos, Reviews and from Apple website itself. So, i am not going to take your time by making you read about ProMotion Display, 4GB RAM and A10X Fusion Chip powering the all new iPad Pro 10.5 inch.
Another Interesting Read,
Best iPad Pro 10.5 Accessories
"Apple is a company which makes accessories as their main products to match with iPhone, iPad and Mac computers". This was a popular statement in twitter, when apple has announced Macbook Pro in late 2017 . It came with just two USB Type-C Connector. Being a Pro model, we expected more ports and connectivity in MBP as it is widely used by Photographers, Video Editors and professionals.
iPad Pro 10.5 inch has got huge applause by gadget reviewers and tech experts. When apple demonstrated iPad Pro 10.5 running iOS 11, it gave a strong reason to consider buying an iPad once again.
We hand picked few Best iPad Pro 10.5 accessories for you, to boost your productivity. People normally use iPad at their work desk, watching movies, playing games and apps that uses the big display very well. Let's see the list of iPad Pro 10.5 accessories without any further delay.
Apple Pencil & Smart Keyboard
There are very few accessories that apple has created and they are super popular. Apple iPad and iPad Pro buyers normally buy these two popular apple accessories and some prefer to use third party accessories due to its apple style super premium pricing. Yes, i am talking about Apple Pencil and Apple Smart Keyboard for iPhone Pro 10.5 inch.
Apple Pencil is an amazing accessory for iPad Pro, and it is the main reason people go for iPad Pro than regular iPad models.
In iPad Pro 10.5 inch and 12.9 inch released this year, apple has added 120 Hz display and reduced the pencil latency to 20 ms. That has changed the writing experience on iPad Pro so Real.

Price: $99.00
Buy Now: Apple Pencil from Apple Store
You can also get some Discounts on Apple Pencil and its Accessories like Covers, Cases and Holders at Amazon Store. Click on the following link to browse the accessories available.
Buy Now: Apple Pencil from Amazon Store