Apple iPad Pro 12.9 inch got a brother recently, which is an iPad Pro 9.7 inch upgraded by Apple with good hardware specification. People buy iPad mostly to improve their productivity and the App Store has a brilliant collection of Productivity Apps for iPad exclusively. Both the iPad Pro devices now got gorgeous high resolution Retina Display, excellent for Gaming and Movies.
If you have bought iPad Pro or iPad Air models for productivity purposes, then we do have the Best iPad Pro Accessories to help you get the work done faster and a lot better with all the comfort and convenience you will expect.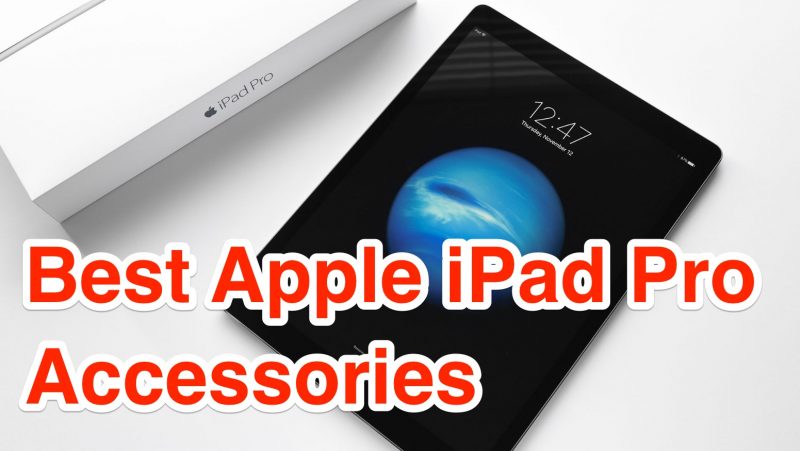 iPad Pro is mostly used by Business people for their day to day tasks like E-Mail, Web Browsing, Cloud Storage Apps and Office Apps to get their work done. Holding all the design factor of iPad Air, iPad Pro is packed with faster Processor, more RAM Memory, GPU performance and best Battery Backup. Many prefer iPad Pro over Microsoft Surface Tablet or Android Tablet, because of iOS Stability, Security and Performance over long run.
Best iPad Pro Accessories for Productivity
There are tons of iPad Pro accessories available in market today. We hand picked few Best iPad Pro Accessories for you today to make your every day tasks a lot easier. Check out these awesome accessories for iPad Pro 9.7 and 12.9 Inch models.
Also Read, Best Apple Macbook Accessories to Buy
Fifty Three Pencil
If you have purchased, Apple Pencil along with your iPad Pro purchase, then its definitely a good buy and you can skip this product. If not, check out this best apple pencil alternative and one of the must have iPad Pro accessory to draw, sketch and do a lot with the apps running on big iPad Pro screen.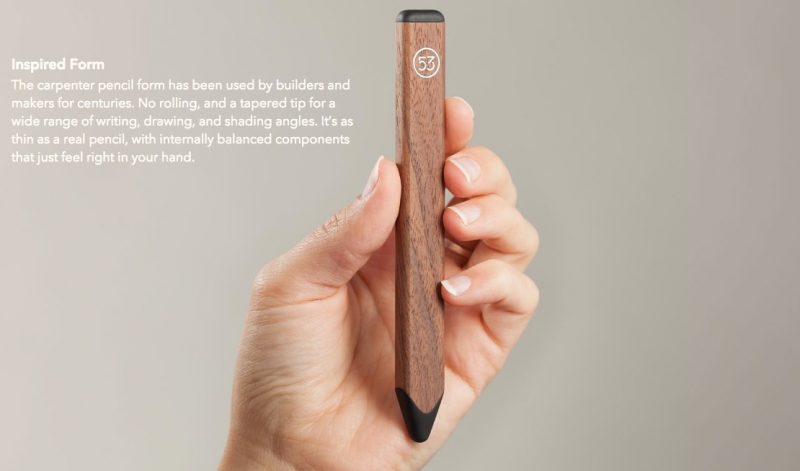 Fifty Three Pencil is not new and in the market for several years, since the early iPad models. It's little bit bigger and gives sturdy look and feel to the users while using it for drawing or writing on iPad screen. A perfect digital stylus for Apple iPad Pro 9.7 Inch and 12.9 Inch models. It also works on your iPhone and give their Paper App a try to do a lot more with Fifty Three Pencil.
Price: $49.95 onwards
Buy Now: Fifty Three Pencil from Amazon
Apple Lightning Digital AV Adapter
You have prepared your powerful Presentation on your new iPad Pro and want to use it in your meetings. Well, it's not easy when it comes to data transfer with Apple iPad or iPhone. But an adapter can solve this problem. Apple Lightning Digital AV Adapter comes help you connect your iPad Pro with TV or Projectors and mirror the iPad display. You can easily use your iPad Pro to show the presentation that you have created with the audience.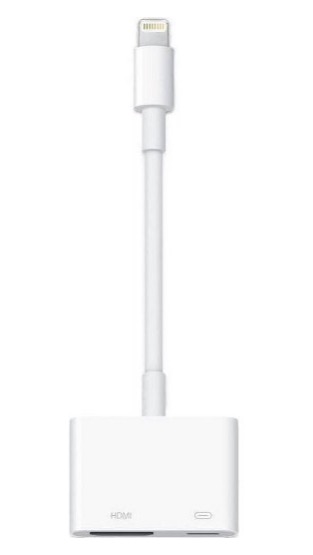 As the adapter shares entire iPad Pro screen, it is best suited for Apps demo and Video demonstration as well. You can show step by step instruction for certain tutorials and more with the iPad Pro screen mirroring feature.
This adapter also works with your iPhone and iPod touch running iOS 9 and above. You can display Full HD 1080p content from your iPad, iPhone to Big Screen TV using this adapter.
Also Read, Best 4K Display Monitors for Mac and Gaming
Price: $47.12
Buy Now: Apple Lightning Digital AV Adapter from Amazon
UAG iPad Pro Military Case
It should always be the first purchase of accessory whenever you buy an iPhone or iPad. Which is a Case or Cover that protects your expensive apple product. UAG iPad Pro Military Case protects your iPad Pro and adds a Rugged look to your iPad, while weighing less than most of the rugged cases. This case is from the popular case and cover manufacturer for Apple and Android phones and tablets Urban Armor Gear. They are famous for manufacturing rugged cases and covers that protects your expensive smartphones and tablets.
Created with soft rubber materials, the exterior provides non-slip grip and impact resistance.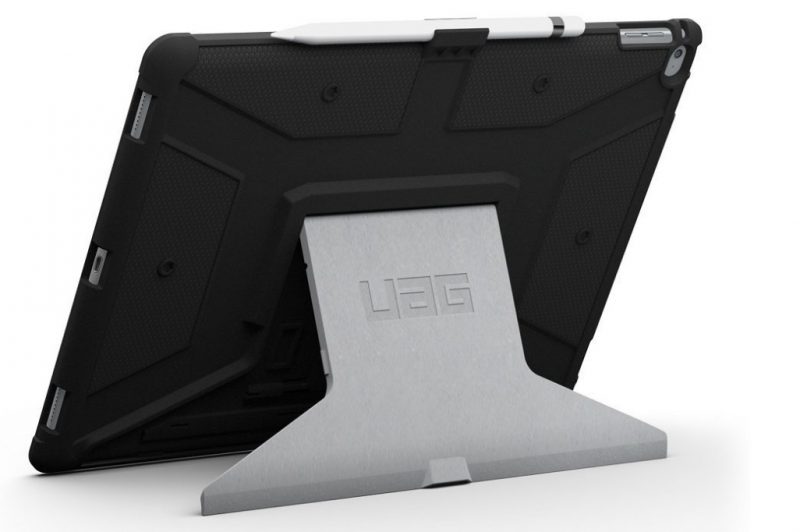 As you can see in the picture, there is an Apple Pencil holder at the top of this case. It will be safe and quickly accessible whenever you want to use. This UAG iPad Pro case currently fits with 12.9 inch model only.
There is a back stand available for you to comfortably watch movies and your favorite TV Shows by keeping the iPad Pro at desk. Comes in three different colors (black, blue and red) to choose.
Price: $49.99
Buy Now: UAG iPad Pro Military Case from Amazon
Logitech Create Backlit Keyboard Case for iPad Pro
Logitech always leads the race when it comes to bringing high quality and productivity boosting accessory for apple products. Their Keyboards need no introduction and with Create series, they brought Backlit Keyboard Case with Smart Connector for iPad Pro. This was the first third party keyboard that came with Smart Connector support for iPad Pro when its released by Apple. You don't have to worry about charging the Keyboard case separately, that's the beauty of Smart Connector enabled Keyboard Cases.
Also Read, Best iPad Pro Keyboards, Apple Smart Keyboard Alternatives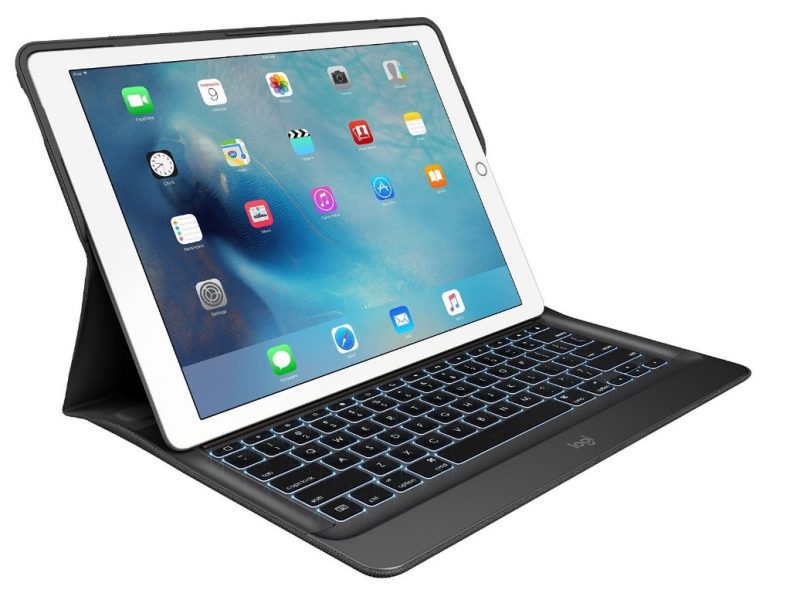 Also, the case comes with high quality material that provides excellent protection to your iPad Pro. The regular Apple Smart Keyboard doesn't come with Backlit, but Logitech made its Keyboard Backlit, so that you can use it at night. This logitech Create case for iPad Pro also got adjustable backlighting, extra function row with keys for iOS Shortcuts, Media Controls, Volume Controls, iPad Pro Sleep/Wake button and Language Switch button as well.
This is definitely a big productivity accessory for iPad Pro, that you must consider buying if you are looking for a third party Smart Keyboard for your iPad Pro.
Price: $132.98
Buy Now: Logitech Create Backlit Keyboard Case for iPad Pro
Bagerly Canvas Business Laptop Messenger Bag Briefcase
A multi purpose, well thought and designed Laptop Bag that has decent number of compartments and gives excellent protection to your iPad Pro 9.7 or iPad Pro 12.9 Inch models. Bagerly Canvas Messenger Bag is my favorite Laptop bag and the quality of material used are simply the best. You can keep your chargers, magazines, iPhone, Wallet and few more accessories as it has good space in all the compartments.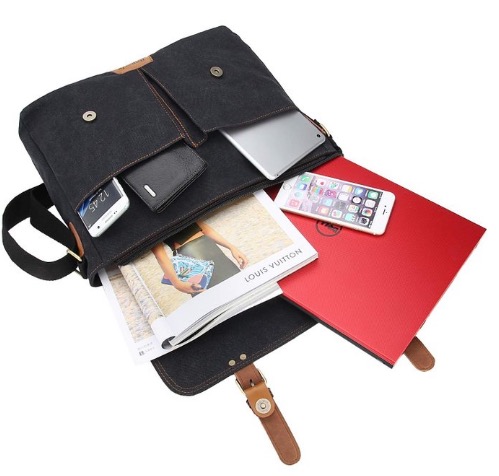 As you can see from the picture, you can keep all your essential materials and gadgets pretty much inside this Laptop Briefcase Bag. It has the total size of 14 inch and has cotton canvas, cotton lining, leather zips and magnetic buttons. You can use it for schools, colleges, business trip and meetings. A perfect unisex laptop bag that also best suited to be an iPad Pro briefcase bag.
If you are looking for some slim and sleek iPad Pro Sleeves, check out AmazonBasics Laptop Bags for Best Buy.
Price: $47.99
Discount Price: $29.99
Buy Now: Bagerly Canvas Business Laptop Briefcase Bag
I hope you enjoyed reading this article about Best iPad Pro 9.7 and 12.9 Inch Accessories for Productivity and found some best accessories for your iPad Pro. Feel free to share a word about this article to your friends and followers. Have a great day.
You may also like to Read,