Selecting a perfect display monitor is not that easy. I have reviewed Asus PB278q monitor sometime ago and its my favorite 1440p and best apple thunderbolt display alternatives. Asus really perfected it when it comes to Gaming monitor and PB278q is one of the best for Mac users.
Choices always confuse us from picking the best one and so listening to existing user opinions and feedback will help us decide better.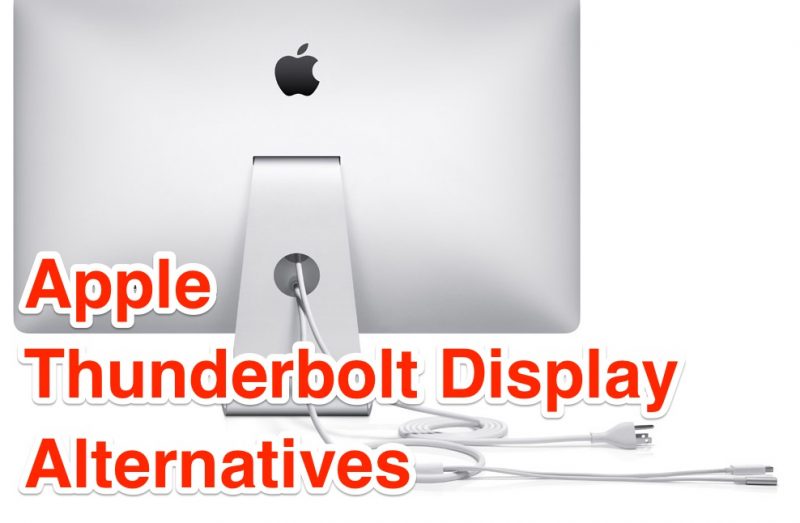 An year ago there were just two or three 1440p monitors, apple thunderbolt display alternatives, but today we have more choices and we got to pick the best one based on technical specifications and its quality.
We now have updated models and we also have some recommendations to get your 4K display monitor to experience Ultra HD Resolution for Designing, Movies and Gaming.
When you go for 27 inch display you should care about more screen resolution. Choosing 1080p monitor with 27 inch screen size is absolutely not recommended in my opinion, unless you use it for movie watching and some basic stuffs. It was unfit for my reading, writing and every day work tasks. Pixels were big and i missed text sharpness and good clarity in reading. I have tried one to use as my extended display with macbook pro and found the pixels were huge and totally uncomfortable to use for writing.
After switching to 27 inch with 2560×1440 screen resolution i am able to see the texts normal and picture quality feels absolutely great.
So always go for higher resolutions when you increase the size of the display monitor. Apple Thunderbolt Display that is currently available at Apple Stores are offering 2560×1440 screen resolution and they all come with Glossy screen just like iMac. It is the best display monitor for Designers, Photo and Movie editing professionals.
Best Apple Thunderbolt Display Alternatives
If you have a budget in mind to choose your next display monitor, you have come to the right place. Here i have hand picked few best apple thunderbolt display alternatives to be your next primary monitor with mac mini or extended display with your macbook pro, macbook air or imac.
You may also be interested to Read:
Bigger is Better
People who are productivity hungry should consider bigger display monitor to have the best workstation. If you have more CPU Power, Memory, and Plenty of Storage then bigger display by default brings better work environment. I am saying all these for people who are still thinking whether going for a bigger display monitor is a good choice or not.
Definitely it will be the best choice you have ever made and don't just limit yourself with the budget and think about 13 inch macbook pro or 13 inch macbook air.
Today i have hand picked few 27 inch 1440p display monitors for you to decide and purchase. I am also including amazon links to help you purchase instantly with some discount than the store price.
Asus PB287Q
This one is always a Rockstar in my opinion. It is my favorite professional monitor that is decent in power consumption, non glossy, 100% RGB, PLS LED WQHD Resolution that provides 178 degree wide viewing angle. Adjustable monitor ergonomics that lets you do full tilt, swivel, pivot, height adjustments and VESA Mount compatible. What else you need ? It is a fully loaded monitor that acts as my favorite apple thunderbolt cinema display alternative fits in the budget very well.
Connectivity / Ports: HDMI 1.4/ DisplayPort 1.2, Dual-link DVI, and D-Sub
At $100 price difference you may consider Asus PB279Q which is an LED 4K Monitor with IPS Display.