So far, 10 million android mobile phones and tablets have been infected by the HummingBad malware globally. Cyber security firm Check Point confirms that the infection is also increasing every second and more android devices are being infected by HummingBad malware. Lets start with an introduction to HummingBad Malware. We have some suggestions for you to Protect your Android Mobile and Tablet from HummingBad Malware.
What is HummingBad Malware?
It has the origin of China and the behavior of this malware is, injecting ads and installing fraudulent apps on android mobile phones and tablets. It creates a Rootkit (backdoor) which is undetectable by anti viruses or anti malware apps easily. It helps the attacker to generate advertisement revenue with malicious apps installation and advertisements.
Check Point, the cyber security firm which detected this malware initially did a detailed research and found a group of 25 cyber criminals working behind this HummingBad Android Malware. Once your android mobile device is infected by HummingBad malware, it starts to display ads that you cannot close until you click on them. In this way, the hacker team is generating $300,000 approximately per month.
How to Protect from HummingBad Malware?
There are several steps suggested by security experts to prevent HummingBad Malware infection on Android mobile devices. If your device has already infected with this malware, then consider taking it to nearest service center for Flashing or Clean installation or Android to your smartphone or tablet. Make sure you have backed up all your data before taking it to service center. In most cases, the service center technician should help you with the backup process.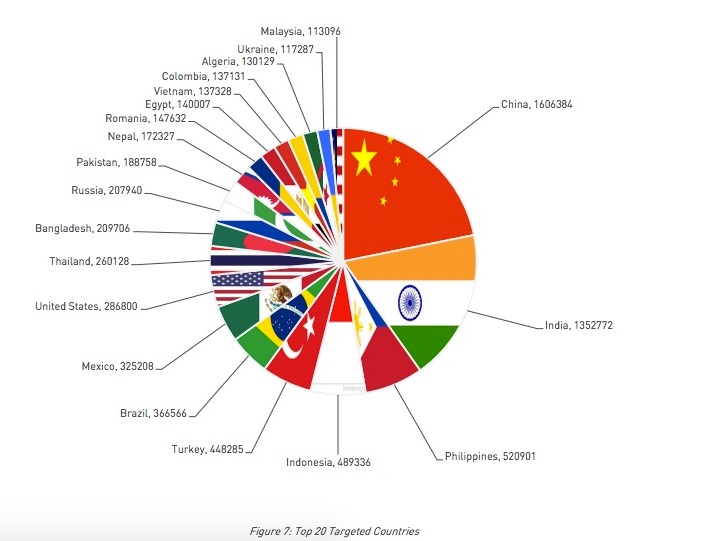 Image Credit: Technobuffalo
Alright, lets see some prevention techniques for HummingBad Malware.
Avoid Rooting your Android Device
It makes the infection process a lot easier when the device is already rooted. HummingBad malware scans your android device for root access and if your device is already rooted, then it installs the infected apps silently in the background without any prompt or notification to the user. If you have not rooted your android device, then this malware will try to get into your android device by making it look like a genuine android app.
Avoid Installing Apps from Unknown Sources
If you are a type of person who download and install apps from unverified, third party sources, then you are at risk of downloading HummingBad malware to your android device. Avoid installing apps other than Google Play Store.
Install an Antivirus App
Not all the antivirus softwares provide advanced malware detection and prevention. There are very few antivirus softwares for android that protects your android devices from viruses, malwares and spywares as promised. I personally recommend you to consider choosing a premium antivirus software like Bitdefender Antivirus for Android Device or Kaspersky Antivirus for Android Device for guaranteed better protection.
Also Read,
Never Ignore Updates
Whether it is an App update or Core System update, never ignore them. Always keep your Android Software up to date and the Apps installed as well. Developers always push security fixes and bug fixes that are identified by hackers and security researchers. Download latest android software updates whenever it is available for your device. If you are using a very old android device, then consider checking its lifetime and go for latest android handset with buy back offers or some exchange offers with online shopping sites and local stores.
Not just HummingBad malware, but most of the malwares and spywares target older android version running devices and compromise them easily.
Have you checked your android device? Did you notice any suspicious behavior? If our suggested steps helped you, or you have any questions, feel free to comment below. Thanks for reading and have a wonderful day.
You may also like to Read,