Android phones are getting more response among the public only in the intention that it makes iPhone users jealous. Most of the applications that were treated the special one among iPhone are maximum available at the Android market. So the Android users are the most smartest mobile users in the world by 2015 says a poll. Android users have a simple and powerful usage of developing android applications that will be real credit compared with iPhone users which stands closed with a single company.
In that order Email is the next most essential productivity attribute in your smartphones. You can see top 10 best and quick email application collection here.
Gmail
Gmail stands first in any other email application on your android device. This is simply because of Google and its regular, juicy updates. Gmail is the best thing you can choose about for your Android phone because of the reason that you can use more than one account on the same service and stay updated with all the possible alerts.
You can search all the mails, create starred, unread and use priority inbox using this version. (Download here)

Yahoo mail
Next possible and the second leading mail service is Yahoo mail. Even though most of the yahoo users shifted to gmail there is still many users were with yahoo. Keeping those fixtures in mind this application is developed which will support push messages, multiple account and yahoo messenger support. (Download here)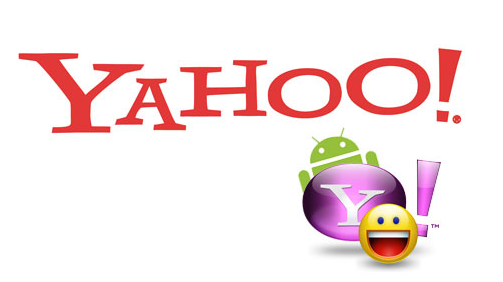 K9 Mail
K9 is one of the best email client for android. It is open source with the features like search, IMAP Push messages, signatures and mail on SD. It supports IMAP, POP3 and Exchange 2003/2007. You can also get the application (Download here)
To know more about K9 email client follow this link how to Use Email Client in Android Mobile ?

Exchange for Android 2.x
This application will sync all your emails, contacts, messages, calender and tasks on your android smartphone. Touchdown is an email client which will help you to customize using Exchange server, secure as TouchDown is the only service that runs on S/MIME which allows you to send signed and encrypted mails. This is a trail version for 30 days you can upgrade this buy buying the original version. (Download here)

MailDroid
Maildroid is another IMAP service which is not based on standard email client. Using this email application you can easily download the files to your SD card. It supports signature, font size, audio plugin, spell check, password protection and enabled search in your inbox. (Download here)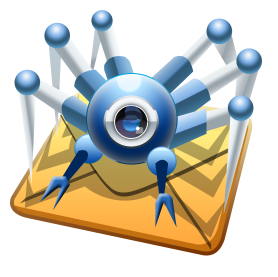 Send Mail Assist
Sent mail assist is next other mode for quick mailers. You can make everything in prior like address, signature, and the input message so that you can easily send this template for usual replies or making formal messaging to your friends. You can make an individual entries for all those in your contact. (Download here)
Launcher Pro
This application is for gmail users who are managing an Google account as well in order to support them with Google feeds. Launcher pro is a tool using which you can customize the home screen with the messages, mails you need to be notified earlier once they were received. (Download here)
Moxier Mail (Exchange) – Trial
Moxier mail is the best ever tool used along with Microsoft Exchange for providing an ActiveSync with the incoming messages either its an corporate account or from normal mail servers. It carries a professional user interface which helps you to easily sync the calender, contacts, notes along with it. This application is highly a secured environment as it uses S/MIME and SSL for communication thereby keeping the data more secure. You can switch to premium version if you are happy with this pro edition. (Download here)
Email me
Email me is another interesting application for Android users which will keep mailing you when you need. It helps creating pre-populated mail with address, subject text and content and make a schedule for sending the mail to your account at that particular time. You can create any number of such templates and assign them to your scheduler.
Enhanced Email
This is a newly improved light weighted fast email client  which is offering support for the Exchange/POP/IMAP in a single venture. So your mail communication is even more secure than you do on normal services. This is a paid application from Android Market. This is most recommended for the corporate users. (Download here)
 Thanks for reading and i hope you have found one email client android app for your smartphone today. Please do share this article in Facebook, Twitter or Google+ to let your friends also find one.