Facebook introduced the mobile optimized site in 2009 and the first official mobile application was launched in 2010 for iPhone. Later in 2011, Facebook launched its official app for Android. Even though the mobile optimized site is supported in 7000+ mobile platforms, the personalized app attracted many users also increased the usage of Facebook wherever they are. So Facebook team concentrated more on the mobile platform and the increase in touch screen mobile phones made them to create two different interfaces for touch screen and non-touch screen mobile phones.
Few months before Facebook introduced timeline feature for all the accounts and updated later in the mobile application. First people didn't like the timeline feature in Facebook, it is because the old interface was bit faster than the timeline interface. But now the timeline feature has given unique look to Facebook and become favorite for many users.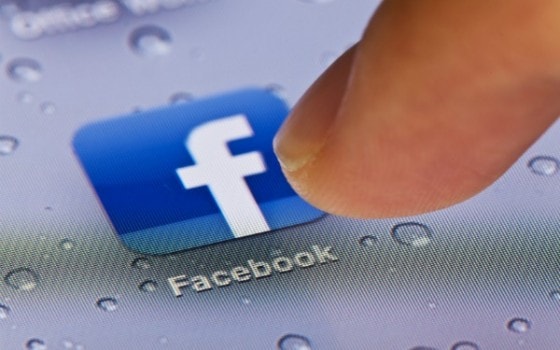 Later Facebook updated the timeline feature in the mobile application. This has disappointed many users because after that update the app become very slow and hanged often in slow internet connection. In that time Google plus has launched its mobile app for iPhone and Android. That was pretty fast in slow internet connections too. So Facebook used the same HTML 5 technology in the mobile app and rolled out the update recently for iOS devices. That has made the app super fast and increased mobile app users tremendously. So today we are going to discuss about the functions and features available on the Facebook mobile application.
Features of Facebook Mobile Application
Comparing to the Facebook's web interface, the mobile application will have some limitations. One of the main feature missing from the mobile app is "Sharing". You can't share posts from your mobile app, you can just see the posts, like and comment that is all. As I said before the recent update made the app super fast and added few features like photo sync, photos open and close with a swipe, getting new stories on the top, real time comment updates, etc.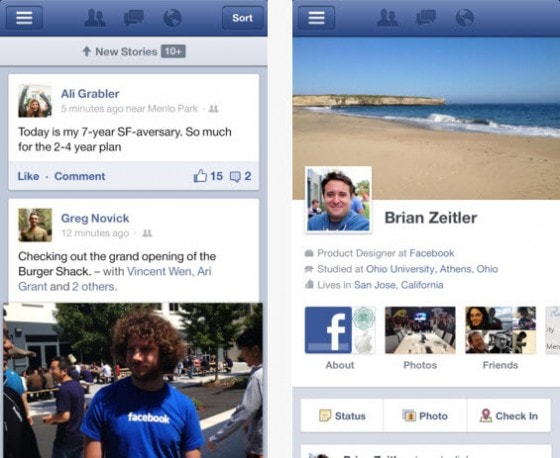 Photo Sync is one of the best feature introduced in Google plus mobile app where it will automatically sync the photos taken in your mobile phone. Facebook included that feature in the recent update so all the photos taken from your phone can be easily synced to your Facebook account in a private folder and from that album you can select the photos to make it public. You don't have to select the photos to upload to your Facebook account. If you don't like photo sync, you can turn off this feature from the application easily.
The photo swipe open and close feature was also first introduced in Google plus, which really made the images load quick even in slow internet connections. So Facebook introduced this feature to load images faster than before.  Facebook mobile app has got three add-on applications. Facebook camera, Messenger and Facebook pages manager. Facebook camera is similar to Instagram where you can take photos and automatically upload to Facebook. Messenger carries the chat and message feature in Facebook. You can chat and send messages to your friends from your mobile phone.
Facebook pages manager helps people to stay in touch with the pages connected to your Facebook account. Using this application you can reply to comments and personal messages on your Facebook page. Also you will receive the notifications about the activities on pages in your mobile straight away. All these three add-on apps are available for iOS and Android. For Blackberry and Windows platforms, only the official Facebook app is available. The recent HTML 5 update is rolled out only for iOS, still there is no news about the update for Android.
These are the various features and functions of Facebook mobile application. If you haven't used the Facebook mobile app, try that and share your experience with us in the comment box. Thanks for reading and have a great day !