Google to announce its first Tablet named Google Nexus Tablet priced at 199$ this July 2012. Rumors about Google Nexus Tablet were raising at times in the web and we got a confirmation from a solid source (theverge) which brings this great news for Android Tablet users and buyers who are waiting to buy their first android tablet. The news also gives some more info about the upcoming Google Android Tablet. The price was decided as 249$ initially and Mountain View team is working on some design changes to lower the price to 199$.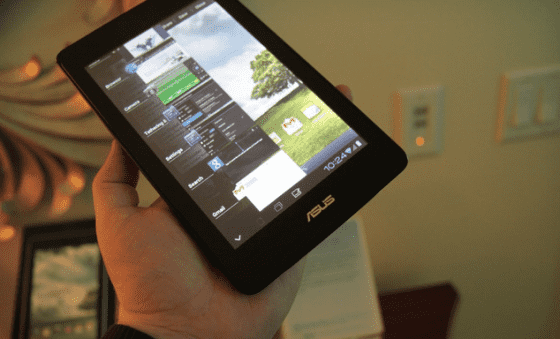 [Image Credit: Theverge]
Taiwan's Asustek computers is currently in partnership with Google to bring this 7 inch screen tablet to the market. Google Nexus Tablet will also feature Nvidia Tegra 3 Quad Core processor and WiFi as well. There is no confirmation about 3G in Google Nexus Tablet hardware specification. It is going to come with Android 4.0 – Ice Cream Sandwich and this will be in market to compete with Android powered Amazon Kindle Fire tablet.
Google Nexus Tablet Release
There are news from various sources that amazon is about to introduce its next generation Kindle Fire tablets to stand and compete against iPad to give its users a better eBook reading experience and tablet features as well. There will be change in size without a doubt, and Google Nexus Tablet can become a real competitor when they make some changes in the price tag and launch it this July 2012.
The another giant competitor likely to be in play is Apple iPad Mini. So we are going to see 3 small tablets before the end of 2012 which are nearly at 7 and 8 inch sizes and it falls under the choice of users to pick the best they want to use in their every day work. As a successful tablet seller, iPad Mini has lots of expectation in the crowd and we believe that it will create a new sales record once again like any other iOS device released in the past couple of years. iPad Mini is expected to have the price tag of 300$ as the leader in the budget too.
Google also planning to bring its Nexus Tablet with its next Android OS which is Jelly Bean, as per the leaked sources. Android 5.0 Jelly Bean likely to have more features that meant for tablets and we know that Windows is working on its Windows 8 Tablet to release this year. So its going to be tablet everywhere around the web and you have plenty of choices to select from.
We will see more Android Tablets in 2013 from the leading Mobile and Tablet manufacturers. Before that, 2012 is going to be the year of Tablets when we see all these giant companies releasing their version of tablets in the market.
Thanks for reading and you may share your views in the comment box below. You may also share this post with your friends across Facebook, Twitter and Google+.